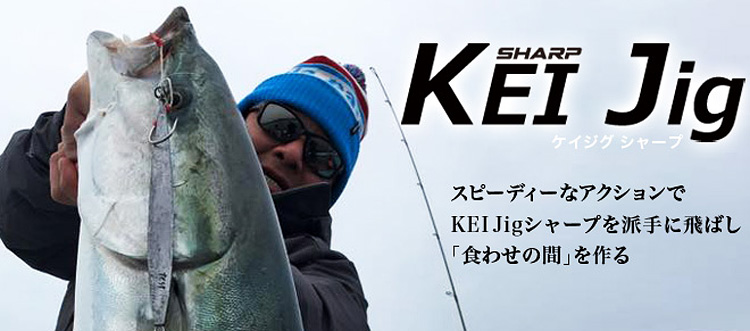 KEI Jig Sharp(ケイジグ シャープ)の特徴は、3:7のウエイト配分を最大に活かした中層での水キレの良いキビッとした動き。
派手なロッドワークをアクション時に入れるとフットボールの様に「どの方向に動くか予測出来ないイレギュラーなアクション」が容易に行え、魚の動体視力を意識させて口を使わせることがポイントになります。
初動位置から水平になる姿勢を作り出すGummy譲りの形状でジグを動かせてからの惰性姿勢を水平に置くためのもの。スピーディーなアクションでKEI Jig シャープを派手に飛ばし「食わせの間」を作る平松慶の得意なスタイルを再現。
ベイトサイズを意識した長さは、イワシ、サンマ、といったヒラマサ、ブリ、カンパチが最も好む長さで設計しており、ワンピッチでのアクションで狙ってもらいたい。
■
The KEI Jig Sharp features a crisp, snappy motion in the middle layer of water that takes full advantage of the 3:7 weight distribution.
If fancy rod work is added during the action, it is easy to perform "irregular action that cannot be predicted in which direction it will move" like a football. The key is to make the fish aware of the fish's dynamic vision and make it use its mouth.
KEI Jig Sharp is designed to place the inertial posture horizontally after letting the jig move in a Gummy conforming shape that creates a horizontal posture from the initial position. The speedy action makes the KEI Jig Sharp fly with flamboyance, reproducing Kei Hiramatsu's signature style of creating a "bite pause".
The length is designed with bait size in mind, with the length most favored by king fish, yellowtail, and amberjack, such as sardines and pacific saury, to be targeted with a one-pitch action.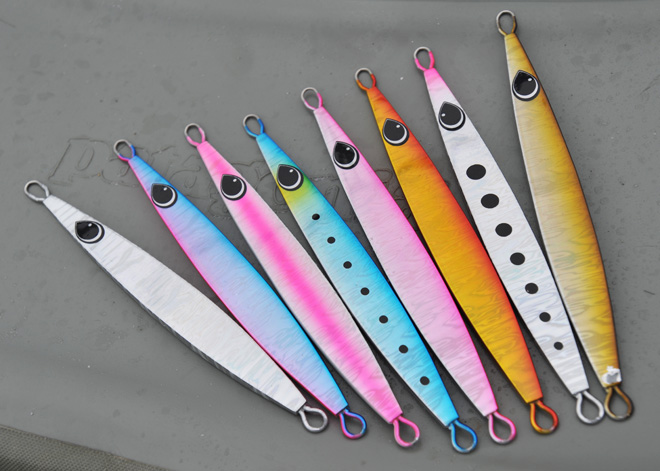 カラーバリエーション

No.1 シルバー
No.2 ピンク

No.3 ブルーピンク

No.4 七里イワシ

No.5 イワシ
No.6 アカキン

No.7 グリーン/ハラグロウ

No.8 シルバーピンクライン/ハラグロウ

No.9 アジ

No.11 オールグローシルバーライン

No.12 パール/ハラオレンジ

No.15 オーロラ/グローヘッド
NEW! No.16 グリーンゴールド/ハラグロー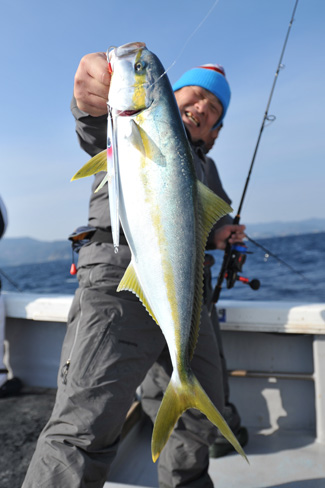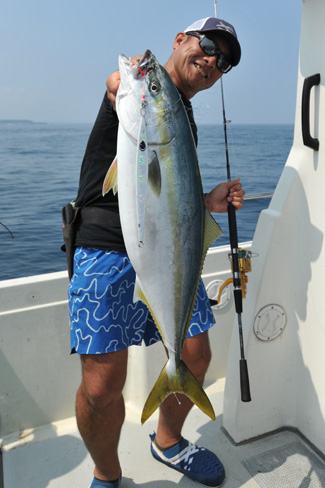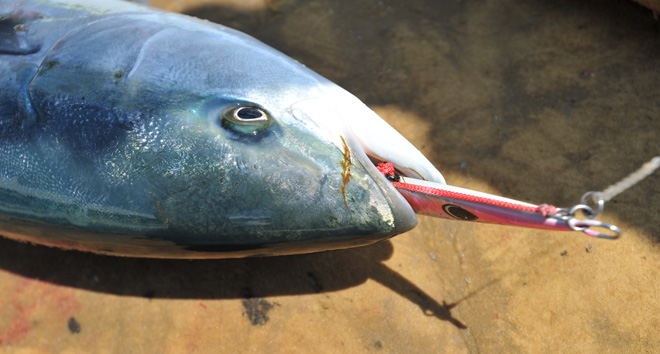 KEI Jig Sharp (ケイジグ シャープ)

サイズ
130g 150g 180g 200g 235g 260g
希望小売価格
130g:1,830円+税 150g:2,050円+税 180g:2,250円+税 200g:2,470円+税
235g:2,650円+税 260g:2,900円+税
本製品はフック未装備です。
画像と実際の本製品では若干色合いに違いが出る場合がございます。